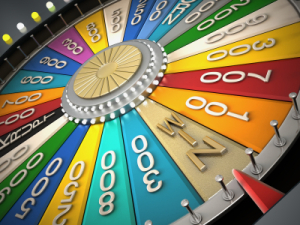 Book titles are funny things. For some writers, a title presents itself before the first word gets typed into their word-makers. Some pop up along the way. I've been lucky, I guess. For nearly all of my projects, the title has always been there. Dependable as the adult diapers of approximately the same name. Not that I would know anything about that, of course.
But I've been having trouble settling on a title for my next book. Loyal Spouse suggested, "My Next Book" or "Bestselling Novel." (Thanks, dude.) So I asked some of my fellow scribes how they choose their titles. As I suspected, unlike predicting the blast radius of a nuclear device or the probability of indie authors arguing in a TwitFace group, choosing the perfect title for a book is more art than science.
Who knows what will stick in reader's minds, what will look best on the cover, what will be the perfect intersection of catchiness, content, and comprehension?
According to some writerly types at Edith Cowan University in Western Australia, it's in the letters you choose. The lovely and gracious Rosanne Dingli, author of According to Luke, was lecturing there when a perusal of popular Aussie titles, such as Monkey Grip and Picnic at Hanging Rock, revealed a preponderance of G's, M's, and P's in the titles, with G far and away the winner. Do these letters make people happy? Are they more attractive than other letters? Are the "less attractive" letters planning a class-action lawsuit? And could this bit of visual aesthetics be a factor in the popularity of certain current bestsellers, such as Hunger Games, Twilight, and a bunch of shades of a certain color?
Maybe I've been going about this title business all wrong. Instead of worrying if the title matches the genre and underlying themes of the book, or if the connotations will alienate my audience, I should have minded my P's and Q's (Rather, my G's and M's.)
For my own amusement, I went to my handy-dandy Random Title Generator and plugged in a few random G-words. It spit back these G-laden title possibilities:
Title One: Gorgeous Goggles During Gregarious Gaggles
Title Two: The Gregarious Genghis Khan
Title Three: The Gargoyle During Gorgeous Goggles
Title Four: Gorgeous Genghis Khan
Title Five: The Gargling Gargoyle
Title Six: Gorging Gaggles
Title Seven: Gargling Goggles
Title Eight: Gregarious Gorging
Title Nine: Gorging for Gaggles
Title Ten: Gargling and Gorging
Yeah. I'll toss these out to the focus group and see how they fly. Not well, I'd imagine.
These same Aussie writers postulated that H is also a nice letter to include in a title. And why not? H is the start of all kinds of comfy words like humble, hugs, home, heffalump…and heffalumps sell a boatload of books. Well, a boatload of books with stuffed bears as protagonists.
Here's what I got:
Title One: Handsome Headlines Through Hirsute Hippopotami
Title Two: The Hirsute Hump
Title Three: The Horseradish Through Handsome Headlines
Title Four: Handsome Hump
Title Five: The Hunting Horseradish
Title Six: Horrifying Hippopotami
Title Seven: Hunting Headlines
Title Eight: Hirsute Horrifying
Title Nine: Horrifying for Hippopotami
Title Ten: Hunting and Horrifying
I don't know about you, but I'm not feeling especially comforted.
Do you write comedy? One funny lady I know insists that the "K" sound is the funniest of all. Think about it. Pickle. Binkie. Tiddlywinks. Snack crackers. Now that's some funny stuff. So, going back to my Title Transmogrifier, I plugged in a random assortment of K words. Here are some possibilities:
Title One: Kissable Kettles of Kosher Katydids
Title Two: The Kosher Ketchup
Title Three: The Kumquat of Kissable Kettles
Title Four: Kissable Ketchup
Title Five: The Keelhauling Kumquat
Title Six: Killing Katydids
Title Seven: Keelhauling Kettles
Title Eight: Kosher Killing
Title Nine: Killing for Katydids
Title Ten: Keelhauling and Killing
Something to keep in mind for the next book, perhaps. But for now, I think I'll return to my tried-and-true method of title selection: waiting until something perfect hits me in the head.
How do you choose your titles?