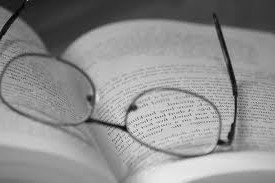 You're familiar with the Indies Unlimited staff authors  from reading the informative and entertaining articles they write here. Each is not only a talented writer, but also has excellent standing in the indie community and minty-fresh breath.
One of the proven methods for improving your own writing is to read and study the craft of others.  Each week In the Indies Unlimited Reading Room, we feature select titles from a few of our all-star staff. So check out these select titles by a few of the authors who are here providing advice and sharing their experience and wisdom with you.
---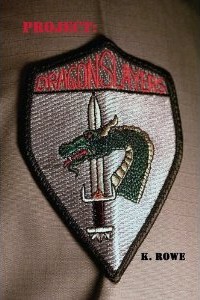 Kathy Rowe is an experienced and prolific multi-genre author. She draws from over twenty years of active military service, stationed at various bases around the U.S.A. and in Europe. She retired as a Master Sergeant in the U.S. Air Force. Kathy now lives in eastern Kentucky with her husband. Learn more about Kathy from her Blog, and her Amazon author page.
Project: Dragonslayer by K. Rowe
US Air Force Lt. Col. Eagle Tryggvesson got more than she bargained for when she tangled with Navy Rear Admiral Richard Westland over a proposal for an elite Special Forces unit. Eagle must fight against discrimination and corruption to put her highly unorthodox team together. The team battles terrorists, violent gang members, and their own personal demons along with the frightening bouts of Post Traumatic Stress Disorder that haunt many warriors.
---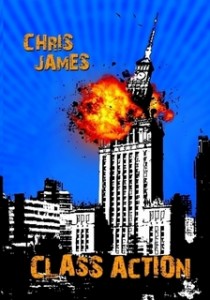 Chris James is an English science fiction writer who lives in Warsaw, Poland, with his wife and three children. He has published two full-length science fiction novels and, for light relief, tries to write comedy. Recently he published the comedy-picture book The B Team and Me. For more information, please visit his website or Amazon author page.
Class Action by Chris James
In a European courtroom a unique litigation case begins. The murderer has already been found guilty and sentenced, but the victim's father believes he lost his daughter because the killer saw a violent film. The proof is in a new, powerful brain scan. Alek Moreyl is the young litigator who must convince the judges that the film told the murderer to kill the girl. After tense courtroom hearings and just as the case is about to be resolved, disaster strikes the city. Thousands are killed, Alek barely escapes with his life, and he finds himself sucked into a frightening world of political intrigue, danger and terrorism.
---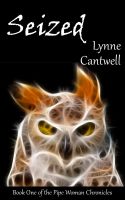 Lynne Cantwell worked as a broadcast journalist for many years; she has written for CNN, the late lamented Mutual/NBC Radio News, and a bunch of radio and TV news outlets you have probably never heard of, including a defunct wire service called Zapnews. But she began as a fantasy writer (in the second grade), and is back at it today. She currently lives near Washington, DC. Learn more about Lynne at her blog and her Amazon author page.
Seized by Lynne Cantwell
The winter solstice 2012 won't be the end of the world. It will be the beginning of the end….
Naomi has a pretty sweet life. Respected as a skilled mediator, she has an almost uncanny knack for getting people on both sides of a dispute to agree. And her handsome boyfriend Brock has just proposed to her. But a white buffalo calf is bowing to her in her dreams. And who is the Native American man who has been following her around? Naomi doesn't know it, but things are about to change….
---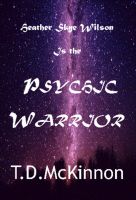 T.D.McKinnon has trained in the martial arts for most of his life and had five Karate schools in Scotland before immigrating to Australia. He writes across several genres and has completed five books. He lives in Tasmania, Australia with his wife. Learn more about T.D.McKinnon at his website or his Amazon author page.
Heather Skye Wilson Is the Psychic Warrior by T.D. McKinnon
Her abduction by terrorists brings Heather Skye Wilson into her 'Control Point', a phase of psychic development that helps to save her life. Destined by her abilities, genetic heritage and inclinations Heather is drawn more and more into the 'World Unity' cause.
This is a fast-paced multidimensional, speculative, action-thriller; and two survival stories rolled into one: Heather's and planet Earth's. Both are inexorably linked; they both survive or nobody does.