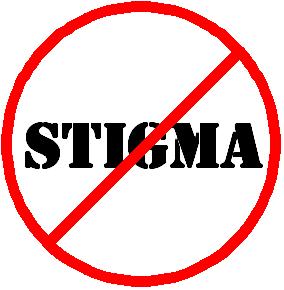 A while back, Indies Unlimited ran a post asking readers if there were topics they would like to see discussed here. The one I chose to address comes from Melody Stiles, who asks:
"Why is there still such a stigma, even among writers, about self-publishing?"
I'd figured I would take a stab at this one, as I can admit "self-publishing" does carry a bit of a stigma for me, or at least it does under that name. The way I see it, the present-day stigma is due to two main factors, one of which precedes "Indie" publishing, and another which is the result of contemporary factors. In the interest of not making this post overlong, I will pontificate about the here-and-now next Friday. This week, I'll take a glance back at the world before Indie publishing.
Many, many moons ago, when Grunge Bands roamed wild and free and everybody – everybody – was wearing flannel all day every day, even in summer, I was an apple-cheeked college student studying English and Creative Writing. I came up as a writer in academia, and as a result I was infused with any number of beliefs, foibles, and feelings about the craft, business, and profession of writing. For one thing, I don't view the much coveted "Trad" deal as some pot of gold at the end of any rainbow. When I think of a trad author, I don't immediately think of Stephen King or Tom Clancy or any of the very few authors who reached the status of Rock Stars through writing. Instead, I think of every prof I had and every published author I met at a host of events and conferences, the vast majority of whom were still teaching full time or working another day job, in addition to being a published author. The exceptions to the rule are just that: The exceptions. If you are writing for fame and fortune, you are betting on odds too long to calculate, and you might just have better luck getting on a "reality" show or putting your high school garage band back together. Writing for a living can be done, but fame and fortune are a long shot. I still believe that now as much as I ever did, "Indie World" notwithstanding.
Another thing I graduated with was the aforementioned view of "Self-publishing" as something that was equal parts delusion and scam. Back in the 1990s self-publishing was considered synonymous with "Vanity" publishing, where the author pays a press to print X number of their own novel, then sells the book on their own, copy-by-copy, as the press has no marketing wing analogous to an actual publishing house. Self or Vanity publishing was viewed, by my academic circle, as an attempt to try and circumvent the "gatekeeping" function of traditional publishers and get a book directly to market. The self-publishers goal, really, was still to get that trad deal, and John Grisham was the example everyone knew. Everybody was familiar with how Grisham had driven from bookstore to bookstore with his trunk full of novels for years, parlaying a sale here and a sale there into the deal that made him famous. The odds of that working for a writer were, however, even longer than finding mega-success with a trad contract. If there were hundreds of mid-list trad authors for every Nick Hornby, there were thousands of self-published authors who never made a nickel for every John Grisham.
"Self-publishing" was thus not a viable alternative for the budding young author who was seeking some modicum of even reasonable success when I was first becoming a writer. It seems to me, however, that now the calculus is totally different. The e-book revolution has changed the entire equation by drastically lowering the up-front costs to an author putting their own book out, and more importantly, it has created a marketplace where self-published titles share virtual shelf space with the biggest releases from the Big Six publishers. Something like that that was unthinkable little more than a decade ago, when physical books on physical shelves across the country were the only game in town.
"Indie" publishing, as it is called, is a totally different animal than self- or vanity publishing was a few years back, but it does still carry the baggage of those earlier forms. For some people, a book is not really a book until someone in New York decides their company can make a buck off it. No matter how many worthless political screeds, 15-minute "celebrity" bios, and flat pieces of lookalike pabulum traditional publishing spews forth on a yearly basis, some will always see the imprimatur of a Big Publisher as a badge of quality, all evidence aside. Those people won't change their minds, but they will die off, as the world is moving on without them.
That is all the baggage of "self-publishing as it was at the time. Next Friday, I'll talk about the stigma some Indie authors are presently making for themselves.
———-
In closing as usual, another genuine one-star book rating, from a real reader. This week, it is from a book that was originally self-published (and thus was written before later books).
"My last Grisham book. How predictable he became."
– A Time to Kill by John Grisham