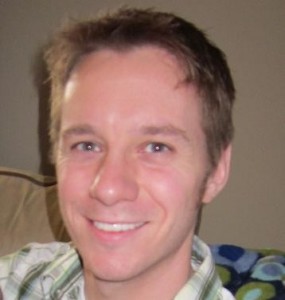 One of my favorite fantasy authors, Brandson Sanderson, once imparted some wonderful advice for writers. Just five simple words. Five words that could possibly be the best writing advice I have ever heard: "Don't be afraid to suck."
When I write, I sometimes find myself wondering, "What will readers think about this? What will they say?" Before I know it, I am questioning every word, every sentence, and every paragraph that emerges on the screen before me.
Doubt worms its ugly presence into my brain like a bad pop song with crippling intensity, turning my productivity dial to 0. I realize that I am afraid to suck.
We all have this fear to some degree. How many of us can say we haven't feared negative feedback for our work? Can any of us say that we have not at some point cast aside a project solely from this fear?
The problem with being afraid to suck is twofold. For one, it can hinder output. Fear of sucking is enough to keep our works from being released or even finished. The second—and in my opinion, the worst—is that it kills creativity and buries it out behind the tool shed next to inspiration. Dreading negative feedback can easily lead to playing it safe with our writing, catering to the lowest common denominator and never truly finding a unique voice. Initially, this may lead to decent sales, but does nothing to establish ourselves as recognizable, and reliable, authors. Taking the well-traveled road will just lump us in with the dozens of other authors doing the exact same thing.
For example, I bought a bag of chips a few days ago at the local gas station. It was a brand I hadn't tried before. They were actually pretty good. Nothing special, though. They didn't stand out from the bag of Ruffles I would have normally picked up. The point is that I have no idea what the brand was. There was nothing unique enough about them to make me take notice. The next time buy chips, I won't be looking for that brand's newest flavor and may even base my next purchase simply off a shiny bag with bright colors. Am I making any sense or just making you hungry?
Think about your favorite author. Do they stick to convention or do they attempt something new that could just as soon fall flat as be a success? Will you go to the bookstore or their website(gas station) looking for news of their next release(new chip flavor)? Does seeing their name immediately equate to quality in your mind(brand recognition)? Do you think their writing is hindered by being afraid to suck?
Now, sometimes what we write truly does suck. Not everything we write can be gold. Not every idea that pops in our heads will be the next revolution in the literary world. However, we need to take those ideas that we are scared to put to paper and just go for broke. I think a far worse crime than writing something that is horrible is keeping it inside because of the fear that it will be. Sometimes we need our work to suck in order to improve. We need to take chances and we need a strong, honest support group to let us know what does and doesn't work about what we write. Then we grow, we figure out what works, and we get better. Who knows, maybe that sucky idea will blossom into something incredible. Maybe a distinctive voice will be found and people will say, "Have you read (insert title) from (your name here)? I've never read anything like it!" The idea is that they will say in a favorable light.
And this advice can be applied to anything in life. You know, the whole "dance like nobody's watching" thing.
Ironically, I find myself being afraid to suck as I type this closing paragraph. I blame the other authors who regularly post such amazing articles here on IU. Darn your high bar setting. Nevertheless, the next time you sit down to start a new writing project, brush the fear of sucking aside and embrace what could be the greatest(or worst) idea ever put to paper(or computer screen).
---
Brian Beam resides in North Carolina and is a proud husband and father. He holds degrees in marketing and nursing, following his passion for writing in his free time. He has way too many cats and likes video games a little too much. His first novel, the fantasy adventure The Dragon Gem, is available on Amazon. Learn more about Brian and his writing from his blog, and his Amazon author page. You can also find him on Facebook.