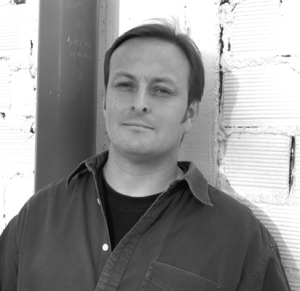 I am sitting in a tent in the Yorkshire Dales. Even when it's not raining (and it generally is) there's enough damp in the air to leave a fine dew on the surface of your clothes. Sometimes the sun does come out, but it never seems to stay around for very long. This is what vacations are all about, breaking free from the routine to do something less pleasant and comfortable instead. And in our case, it also involves sleeping in nylon bags that have defective zips, and being awoken ridiculously early each morning by a bird whose stage name is, I'm pretty sure, Cocky the loud-as-@#%& cockerel.
Not that I'm complaining. Because over the course of a camping trip that's taken us from NW Spain all the way to northern England, via France, I have made a small but significant discovery. E-books are no good in a tent. If you want a convincing argument in favor of the long-term survival of paper books, especially paperbacks, invest in a tent, borrow a couple of kids, fill the car with the myriad necessities for three weeks on the road, then toss in your Kindle Fire. You'll wish you hadn't.
E-book readers should be the perfect vacation accessory. If you are sitting on the sun dappled balcony of a Mexican villa, or in the silent reading room of a cruise liner, I'm sure they are; the several pounds of Pattison-stained wood pulp you used to take on your travels has now become fifteen ounces of Chinese-assembled plastics. But in a tent situation (by which I mean the tent, plus kids, the means of preparing food, the food itself, the burgeoning piles of dirty clothes, towels that never quite dry out…) e-readers just don't feel right.
For a start, they're too fiddly. Camping is a dirty, wet business, even when it's dry. There's bits of grass everywhere, and spiders. It's essentially an old-world, analogue experience, and anything digital is kind of annoying and gets in the way. Plus, you can't chuck e-readers into the corner, along with the wind-up torch (the one that always runs out as I'm half way across the campsite at midnight in search of the toilet block), the bag of half-finished saucisson you bought in the Dordogne, and the walking boots which you packed with genuine intent but which now, after twelve days, are little more than a relic of a long dissipated optimism for all things outdoor.
An e-reader in a tent is just wrong. Just turning one on feels like a counter-intuitive and vaguely stupid act. If camping is about getting back to Nature (or a tiny bit closer to it), bringing an ebook seems like a step in the wrong direction. Grabbing a dog-eared paperback from the half dozen that have lain on the floor of the car since you started out, meanwhile, feels just right. And this leads me to the startling discovery that paperbacks, which until about two years ago (one year in the UK) were the default reading experience, are suddenly the XXXretro option, the perfect back-to-basics medium that allows us, once in a while, to withdraw to a lo-tech, pre-digital state of being.
A mere handful of years ago the guy staring at his Sony E-reader on the train was the smug early-adopter who knew that everyone was taking at least a modicum of interest in his device, some knowingly, others with blind curiosity. How long will it be before the person on the train pulling a gnarled paperback from his pocket will look like the oddball? We might call it a tipping point in the cultural acceptance of a technological shift. (We might, but we don't have to.) The same must have happened countless times throughout history. For example, after the general switch from pince-nez to the more comfortable ear-mounted glasses, anyone who stuck with the former must have done so at least partly as an affectation, a conscious desire to persist with a highly visible object associated with the past.
Pince-nez, paperbacks. Inside the tent, one gets the definite feeling that paperbacks are more authentic to the experience of camping; it's about being on equal terms with one's physical environment, of reclining happily (despite the nylon sleeping bags) into a simpler way of living for a few weeks. Thumbing paper pages as you read is part of that, as well as folding down the top corner to remember where you are, smelling the dusty smell of the paper as you read… and, yes, tossing the thing aside when you're done. All the things that used to be commonplace for readers, but which are now beginning to feel like a deliberate step into the past. Also, if the gaps between your teeth are anything like mine, the cover of a paperback is just the right thickness for teasing out recalcitrant bits of French sausage. If there's an app for that, I haven't found it yet.